The Down to Earth Collection is here!
Five new scents, a diagonal duo scent and five SEHR classic scents have arrived. Orders $100+ get FREE SHIPPING UNTIL October 1st. Happy Fall Y'all!
Down to Earth Collection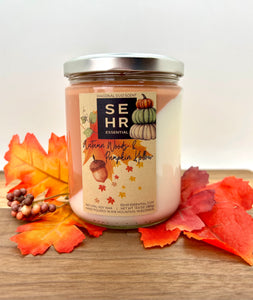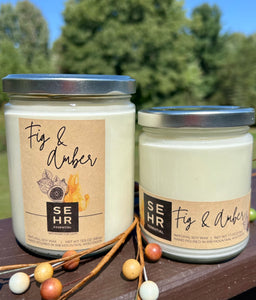 SEHR's September Scent of the Month - FIG & AMBER
A wonderful sophisticated scent with notes of fig, sandalwood and Egyptian amber. One of my personal favorites! MK
FIG & AMBER Scent of the Month
100% Natural Soy Wax Candles Hand-poured in Wausau, Wisconsin
Each of our candles are made with all-natural soy wax, so you can feel great about burning them. All of our candles are phthalate free!
Soy wax has a lower melting point than the typical paraffin found in large stores. They burn longer than the typical paraffin wax candle and are less likely to burn skin when touched.