The Winter Wonderland Collection is here!
Scents of the holidays, crisp, frosty winter vibes and fresh, juicy citrus notes will brighten your spirts and your space all winter long. Plus, NEW, gift boxes!
Winter Wonderland Collection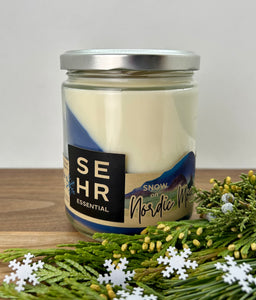 SEHR Essential on the Road.......
Stop by and say hello....get some FREE sniffs at the these markets/shows this holiday season:
Saturday, December 2nd, Central Wisconsin Convention & Expo Center, 8am - 4 pm
Holiday Gift & Craft Show, Rothchild
Saturday, December 9th, 4 - 9 pm, Wausau Makers Market, Whitewater Music Hall, Wausau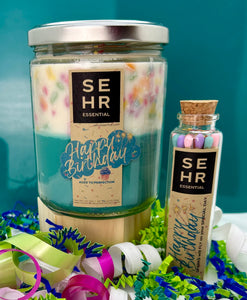 NEW - It's a SCENT-CELEBRATION!
Birthday Cake! Luscious vanilla cake, sweet buttercream icing and sprinkles. Happiness in a jar!
Let the Celebration Begin!
100% Natural Soy Wax Candles Hand-poured in Wausau, Wisconsin
Each of our candles are made with all-natural soy wax, so you can feel great about burning them. All of our candles are phthalate free!
Soy wax has a lower melting point than the typical paraffin found in large stores. They burn longer than the typical paraffin wax candle and are less likely to burn skin when touched.